McGrath Website
Welcome home
We created a digital experience that embodies McGrath's commitment to leading service and innovation in real estate. With usability as the focus, the website design needed to reduce friction and inspire a passion for property as users search for their new homes.
Brand Management, Strategy, Campaign, User Experience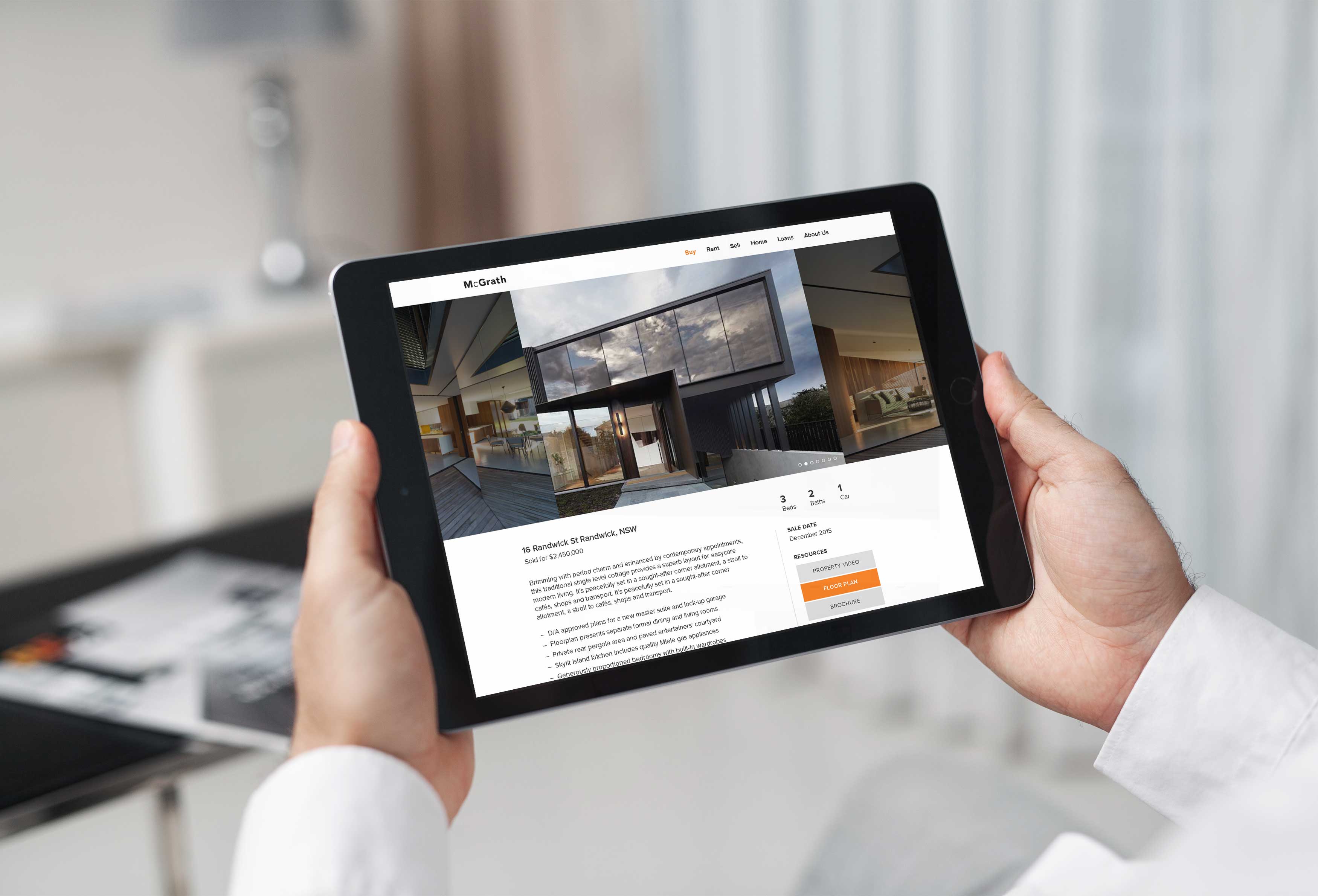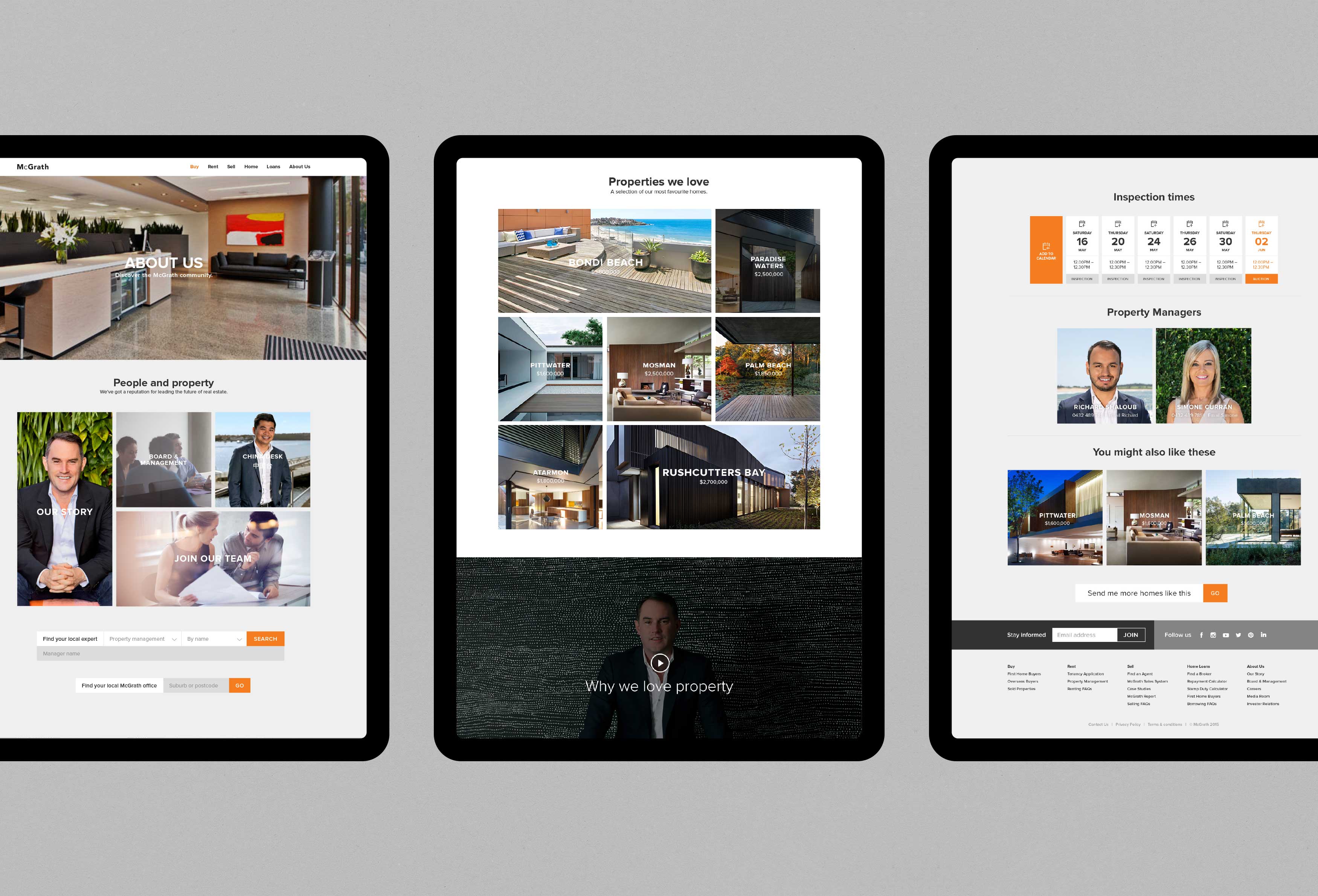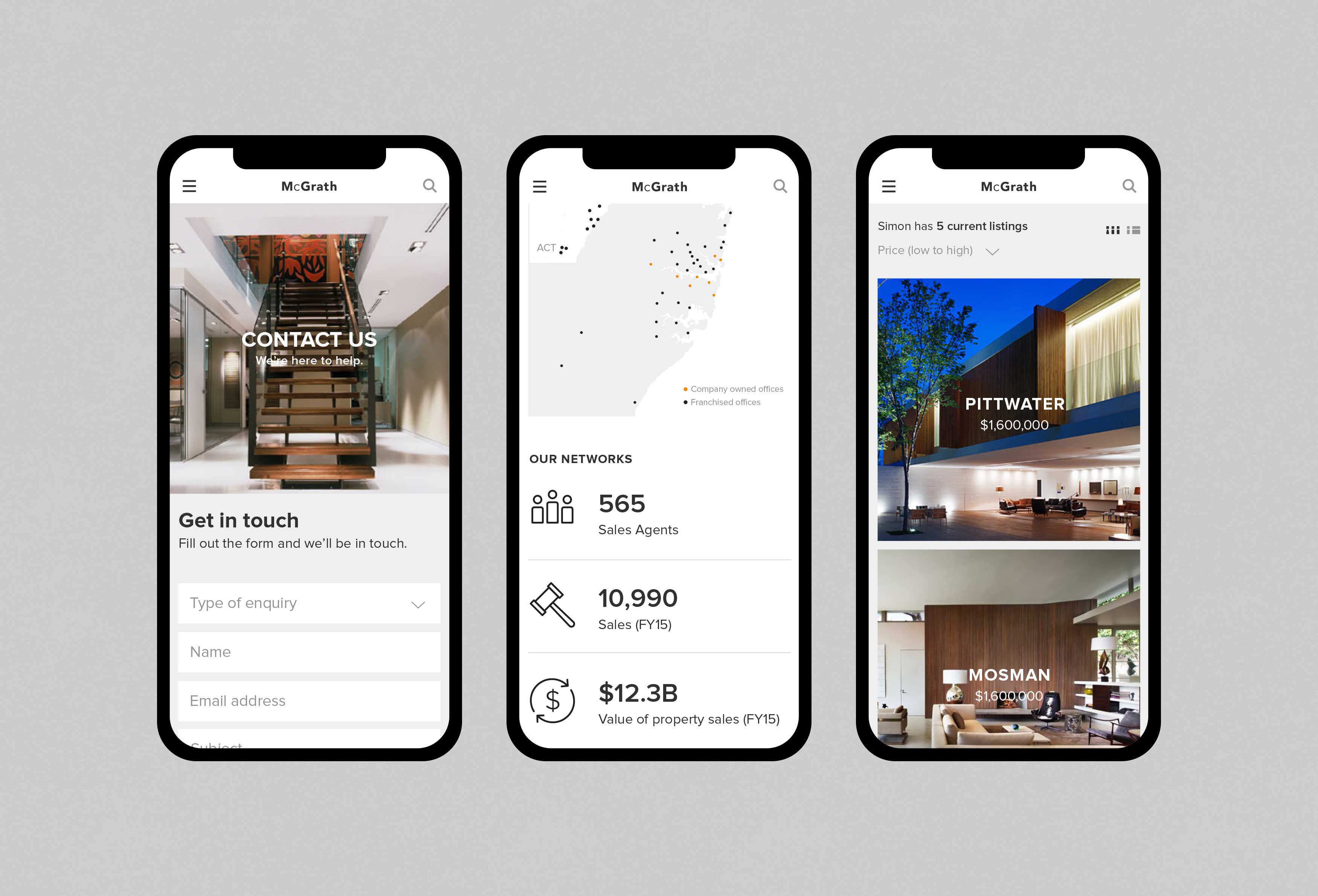 Print campaigns
A modernist approach
By consolidating and evolving the brand, we stripped away existing clutter with a truly modernist sentiment, injecting emotive headlines and infographics. The brand refresh encompassed all of McGrath's touch points including corporate and franchisee campaigns.
Brand Management, Strategy, Campaign, Infographics