The current spate of mergers and de-mergers in the financial services sector will inevitably result in restructures and rebrands or the more challenging house of brands model. See TAL and Asteron, MLC and Westpac, First State Super and State Plus to name a few.
According to Catherine Nance, a PwC Partner, there may be as few as 40 super funds by 2027, down from 650 in 2006.

Source: financialstandard.com.au
Before the business case for a rebrand or onboarding a new acquisition is thrust upon marketing by the board, spare some time to think about your perfect agency rebrand brief and what it may look like.
Most branding projects don't deal with day-to-day application or the operational needs of the marketing department. At best, rebrand guidelines deal with the higher purpose value proposition work, but all too often, the B2B, group, marketing and sales needs, and inhouse capability are swept under the carpet, left behind or ignored. At worst, the result is all look and feel, leaving nothing in the budget and everything up to interpretation.
Inside out branding is an opportunity, not only to really think about how a rebrand can impact behaviour, but also to deepen the level at which design impacts the business in terms of operations and service.
It's branding for a future where CRM, technology and design interconnect, while sales and marketing overlap. Branding projects should consider the customer journey beyond awareness and acquisition to service delivery and loyalty.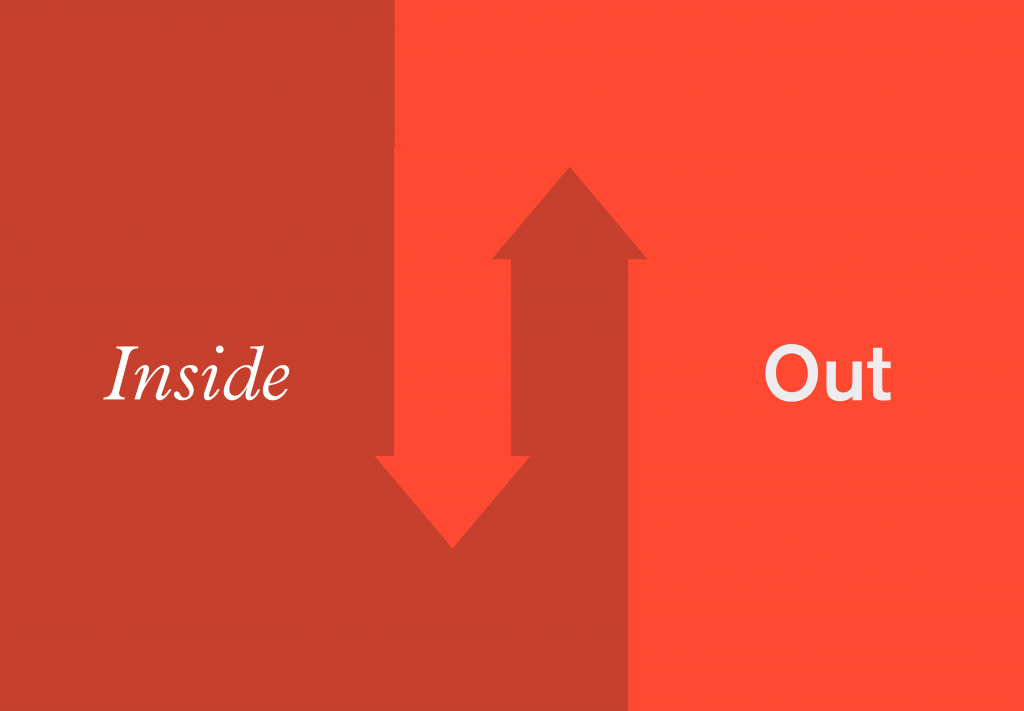 Working with marketers and their brand guidelines today, feels like being in a house designed by an architect who only cares what the neighbours see from the outside, with no consideration for how the owners live inside, day to day.
Next time you brief an agency or have budget assigned for a rebrand, consider tangible evidence or proof of concept based on your needs, such as event branding, social marketing and content requirements, PowerPoint beyond templates, and tenders. Think about a world where everyone is watching and listening, not reading. Turn the brand inside out and ask, 'What are the primary entry points of the brand?' Years ago that meant 'a stationery suite' (I've been there!)
Today of course, there's much more to do in less time with smaller budgets. But, there's a real and genuine opportunity to rethink professional services, corporate and B2B brands; how they can build out on clarity, functionality, service, trust, and deliver change from the inside.